Discover Galapagos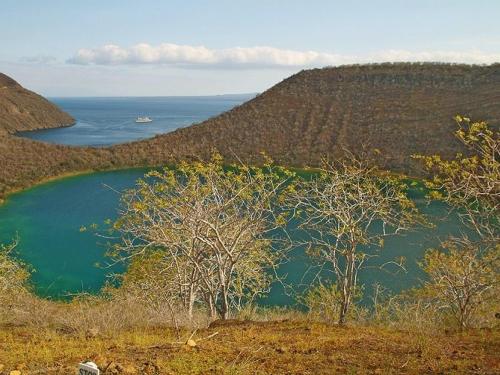 Situated 1,000 kilometers (600 miles) off the coast of Ecuador, the Galapagos archipelago consists of 19 islands and more than 40 islets, created six million years ago when they emerged from the Pacific in a flurry of volcanic activity.
The islands were discovered in 1535 by Tomas de Berlanga, who sent the first known description of the Galapagos to the King of Spain: "...nothing but seals, and turtles, and such big tortoises that each could carry a man on top of itself, and many iguanas that are like serpents". He also remarked on the tameness of the creatures: "...so silly that they do not know to flee, and many were caught in the hand".
Perhaps our first association with the word "Galapagos" is the name "Darwin" – and for good reason. He sailed into the Galapagos Islands in 1835 on board the Beagle and was amazed by the extraordinary life he found on the islands.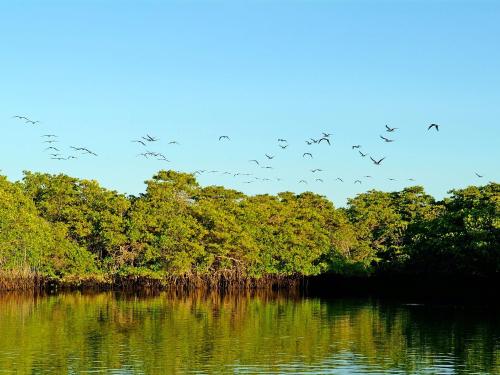 Each island forms a unique ecosystem, a series of specialized relationships that have adapted to the volcanic and isolated nature of the islands. As a result, the Galapagos Islands are home to a wide variety of endemic species.
It has been more than 450 years since their discovery, yet the islands remain largely intact thanks to the conservation efforts of the Galapagos National Park and the Charles Darwin Research Station. A further boost to the protection of the islands was given in 1978, when UNESCO declared them a World Heritage Site.
The waters around the Galapagos, which are the lifeblood of the archipelago, are also legally protected within the Galapagos Marine Reserve, making the islands one of the best places on the planet for scuba diving.
The Galapagos Islands offer a unique interaction with nature, and their name is synonymous with survival and the celebration of the diversity of species on earth.
Time Zone, Climate and Water Temperature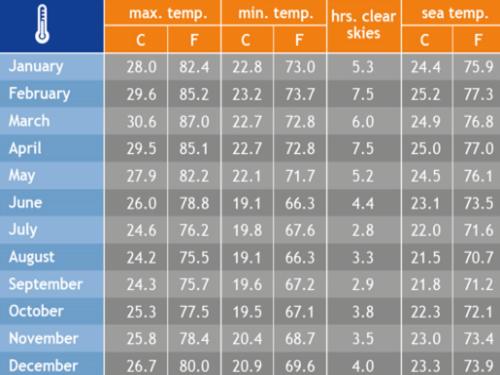 Local time: GMT minus 6 hours, one hour behind Ecuador´s mainland.
Climate
December to June is the hot rainy season, with temperatures ranging from 25°C to 32°C (77°F to 90°F).
July to November is the dry season, with temperatures ranging from 20°C to 27°C (68°F to 80°F).
Water Temperature
December to June: Warm waters from the Panama Basin flow through the Galapagos, producing a sea temperature of 20°C to 27°C (68°F to 80°F).
July to November: Cooler waters from the Humboldt Current are driven to the islands, causing the water temperature to drop to 18°C to 24°C (64°F to 75°F).