Celebrity Xploration offers accommodation in eight stylishly decorated cabins, equipped with private facilities, air conditioning, and ocean-view picture windows. The spacious cabins feature twin beds that can be converted to king-size beds upon request. The well-appointed bathrooms include biodegradable toiletries, as well as the complimentary use of bathrobes. All cabins come with a complimentary one-time fully stocked minibar, and they are serviced three times a day.
Junior Suite with Veranda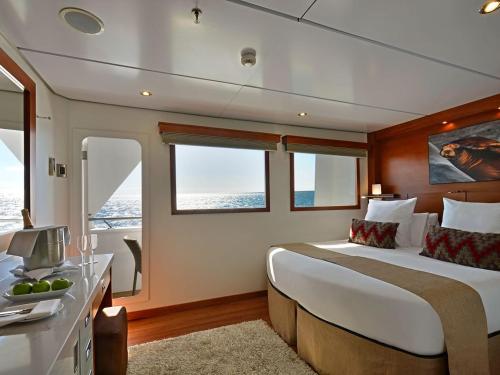 Situated on the Main Deck, near the lounge and dining room, these cabins feature a private balcony.
Elite Ocean View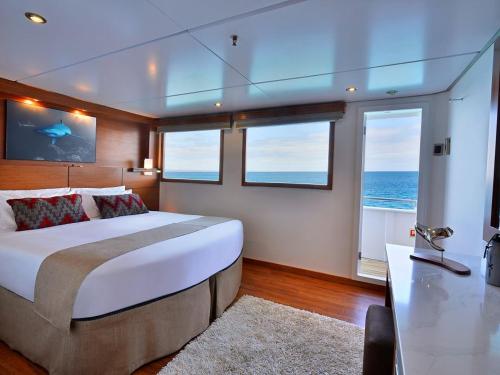 Located near the al fresco dining area, our Upper Deck cabins are ideal for families, since Cabins 302 & 303 and 300 & 301 have interconnecting doors.