Celebrity Xperience offers accommodation in four cabin categories, all stylishly decorated and equipped with private facilities, air conditioning, and ocean-view windows or portholes. The spacious cabins have either a queen or twin bed arrangement, and all twin beds can be converted to king-size beds upon request. The well-appointed bathrooms include biodegradable toiletries, as well as the complimentary use of bathrobes. Staterooms are serviced three times a day.
Elite Ocean View Staterooms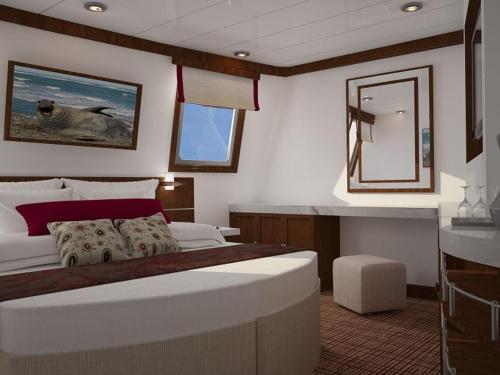 Situated on the Boat Deck, our Elite Ocean View Staterooms boast large scenic windows and a complimentary one-time stocked minibar.
Premium Ocean View Staterooms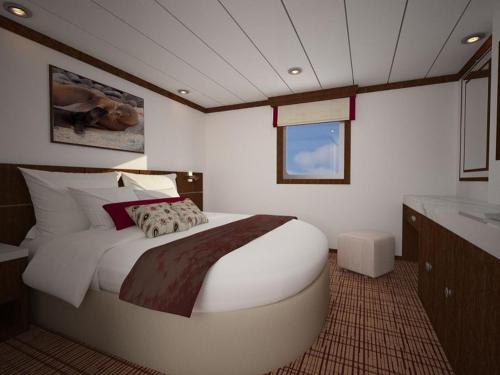 Our eight Premium Ocean View Staterooms, also located on the Boat Deck, feature picture windows that provide a wonderful natural light.
Deluxe Ocean View Staterooms
Our Deluxe Ocean View Staterooms on the Main Deck feature all the same amenities as our Premiun Ocean View Staterooms, the only difference being that they have porthole windows.