Island Excursions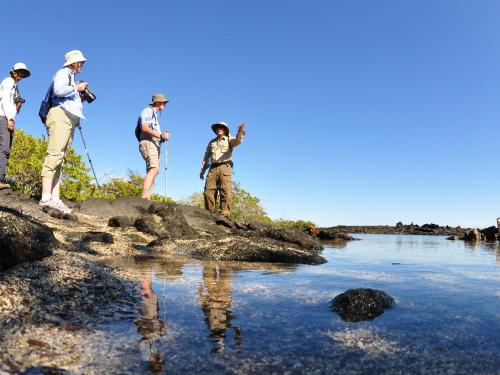 On island excursions, you will have a unique opportunity to interact with the natural world to a degree that is virtually impossible anywhere else on the planet. Our certified naturalist guides are there to educate you on evolution and showcase the uniqueness of each individual island. Celebrity Xperience anchors offshore at the visitor sites, and motorized dinghies carry you to landing points. On the islands, you follow marked trails, walking at a leisurely pace, with your guide explaining the unusual sights you see. Activity levels range from Easy to Difficult, so guests can select walks that match their interests and abilities.
Snorkeling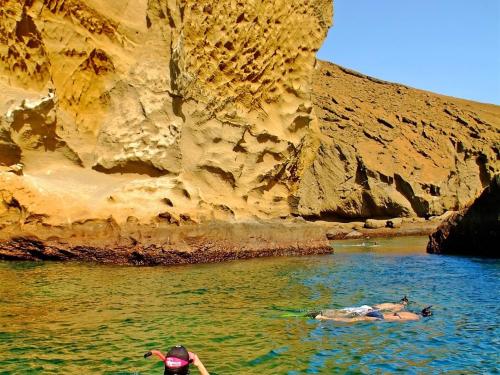 Throughout the cruise there are several opportunities to delve into the spectacular underwater world of the Galapagos Islands. It is not unusual to share the marine environment with rays, sea turtles, sharks, flightless cormorants, penguins, marine iguanas, a multitude of fish, and of course the ever playful sea lions. We offer two types of snorkeling: from the beach, which is suitable for beginners, and deep water snorkeling from a motorized dinghy. The use of snorkeling equipment and wetsuits is complimentary on Celebrity Xperience.
Kayaking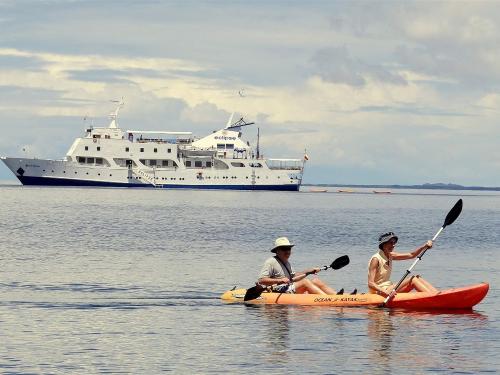 For those who don't want to snorkel, kayaking provides a wonderful opportunity to observe the wildlife up-close along the cliffs and in the water. When the water is clear, it is fairly common to spot sea turtles, sea lions, rays and even dolphins. Your guide and a motorized dinghy are always nearby for safety, and no prior experience is required.
Panga Rides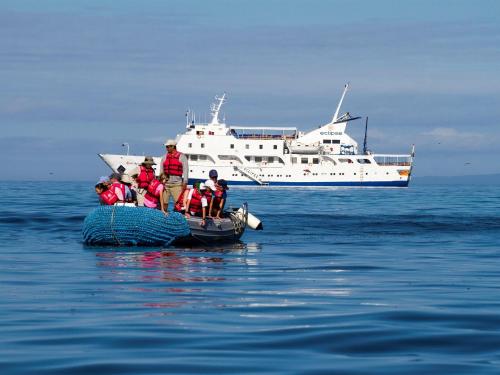 Due to the fragile nature of the islands' ecosystems, certain visitor sites do not allow land excursions, so we explore the area by motorized dinghy. It is a chance to study the Galapagos' dramatic geography, paddle through tranquil mangroves and observe sea turtles, penguins, sea birds and much much more.
Whale Watching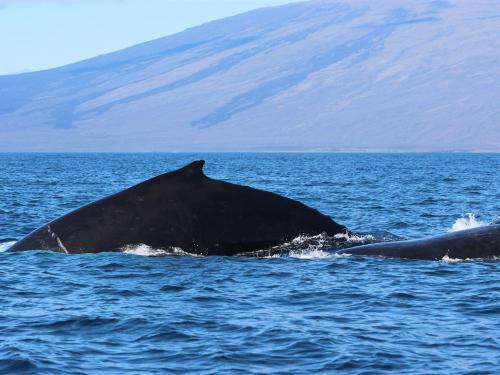 Although sightings are not guaranteed, with a keen eye and some luck you may see some whales during your cruise, especially between June and September. An announcement will always be made if a whale is spotted from Celebrity Xperience.
Onboard Activities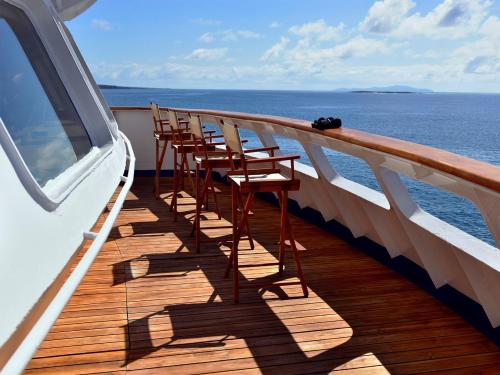 quator Crossing
During our Northern Loop itinerary we cross the Equator in the late afternoon on Tuesday. Guests are welcome to join the captain on the bridge and observe the GPS showing latitude 0°.
Open Bridge Policy
Celebrity Xperience has an open bridge policy, which means that guests are welcome to visit the captain and his officers for a lesson in navigation throughout the cruise.
Briefings & Lectures
Our expert naturalist guides offer nightly briefings and lectures on the day's discoveries and specific topics related to the islands.